How it works:
EASY AND UNCOMPLICATED
Your style is as individual as you. It goes without saying that you don't want to crown your outfit with just any handbag. At BAGS & PIECES you get everything you need to make your stylish leather goodies in one box. You do not need any additional materials or tools. You don't have to be a DIY pro to make it. The main thing is that you want to get creative. Our boxes are designed in such a way that the result always looks high quality - and you can proudly say when you carry out your new favorite bag:
I did that by myself!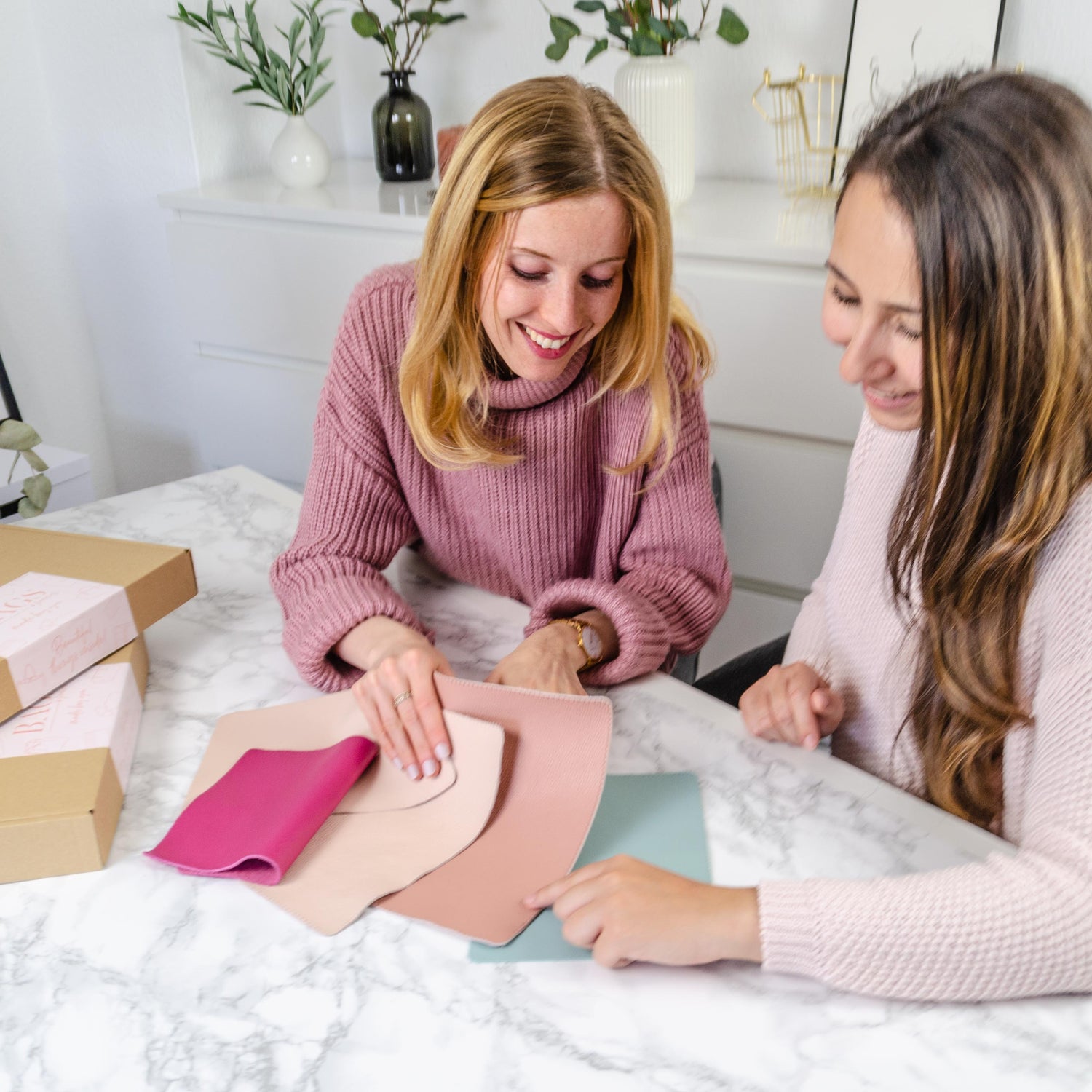 Step 1: Your selection
The agony of choice? Nope, we make choosing fun. Decide between the various DIY boxes from BAGS & PIECES - depending on which leather accessory you want. You can choose between smooth and grained leather for all boxes. You will then receive leather color, sewing thread and edge color in the color of your choice.
Find your box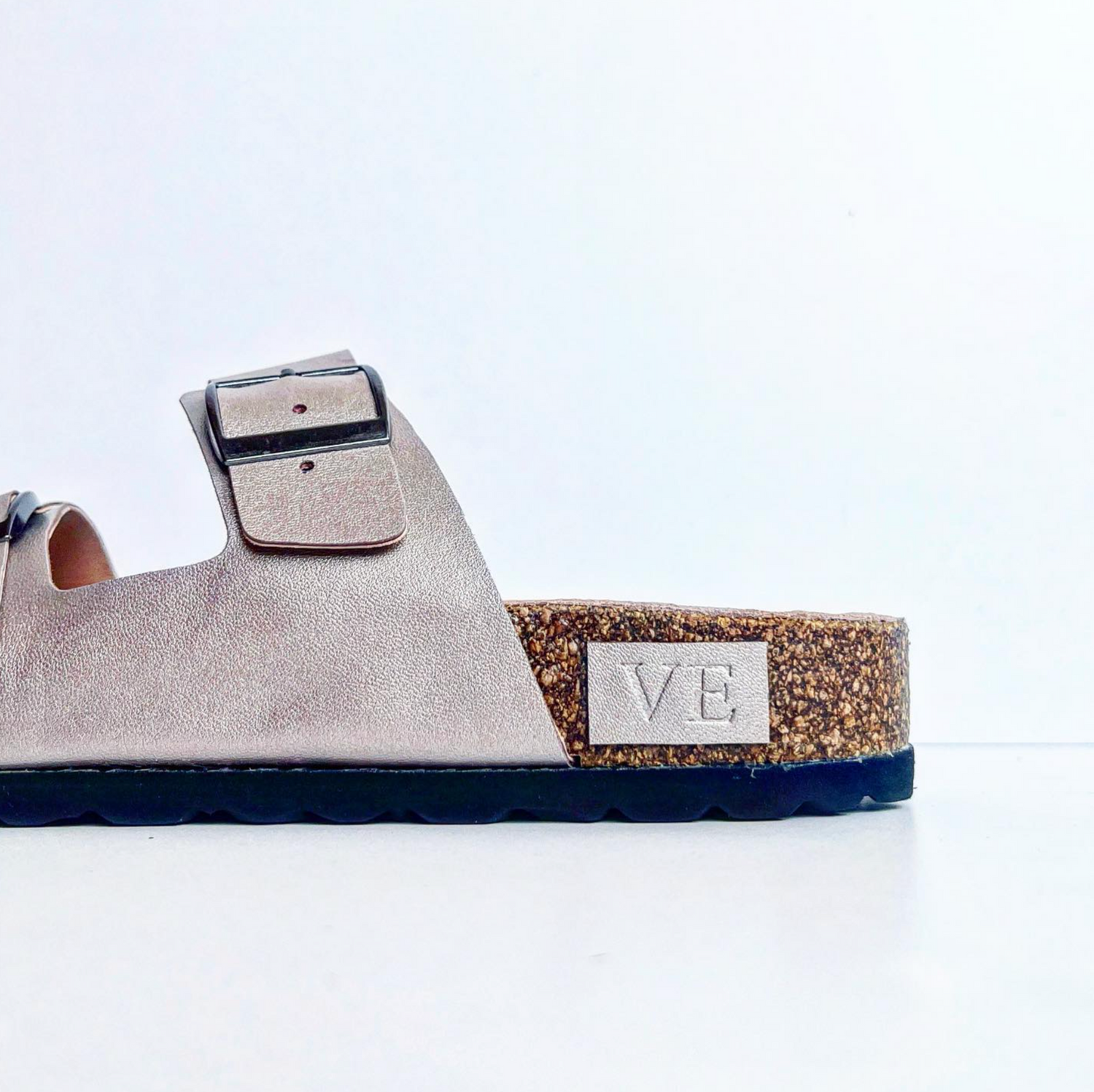 Step 2: Personalize your leather accessory
Your DIY bag or any other leather accessory from the BAGS & PIECES boxes will be even more individual with a monogram. You can choose between several variants for the color and positioning of your monogram.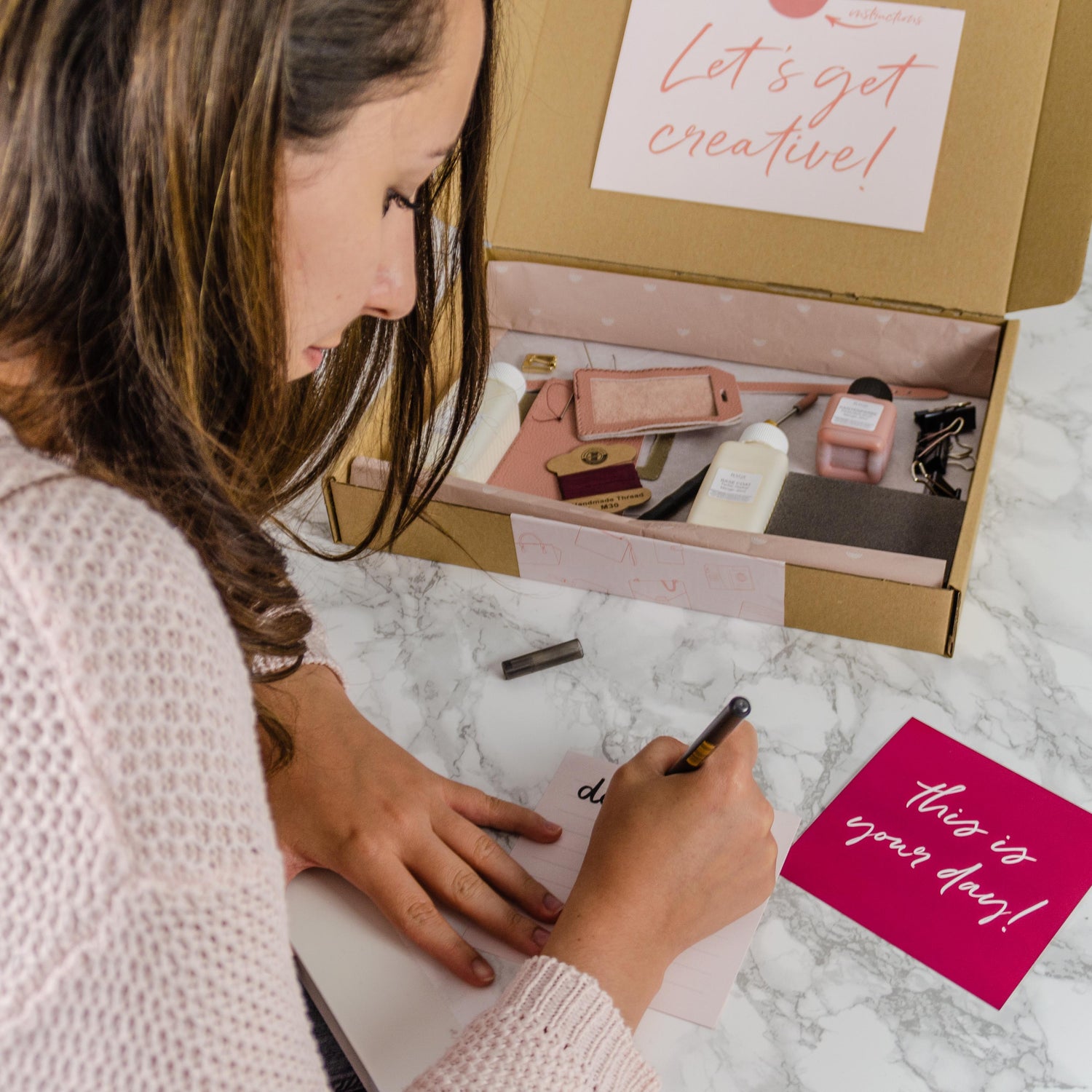 Step 3: Place order
Finalize your order - and your DIY box from BAGS & PIECES will soon be with you. Yay! By the way: You can add a handwritten greeting card on top if the DIY box is to be a gift.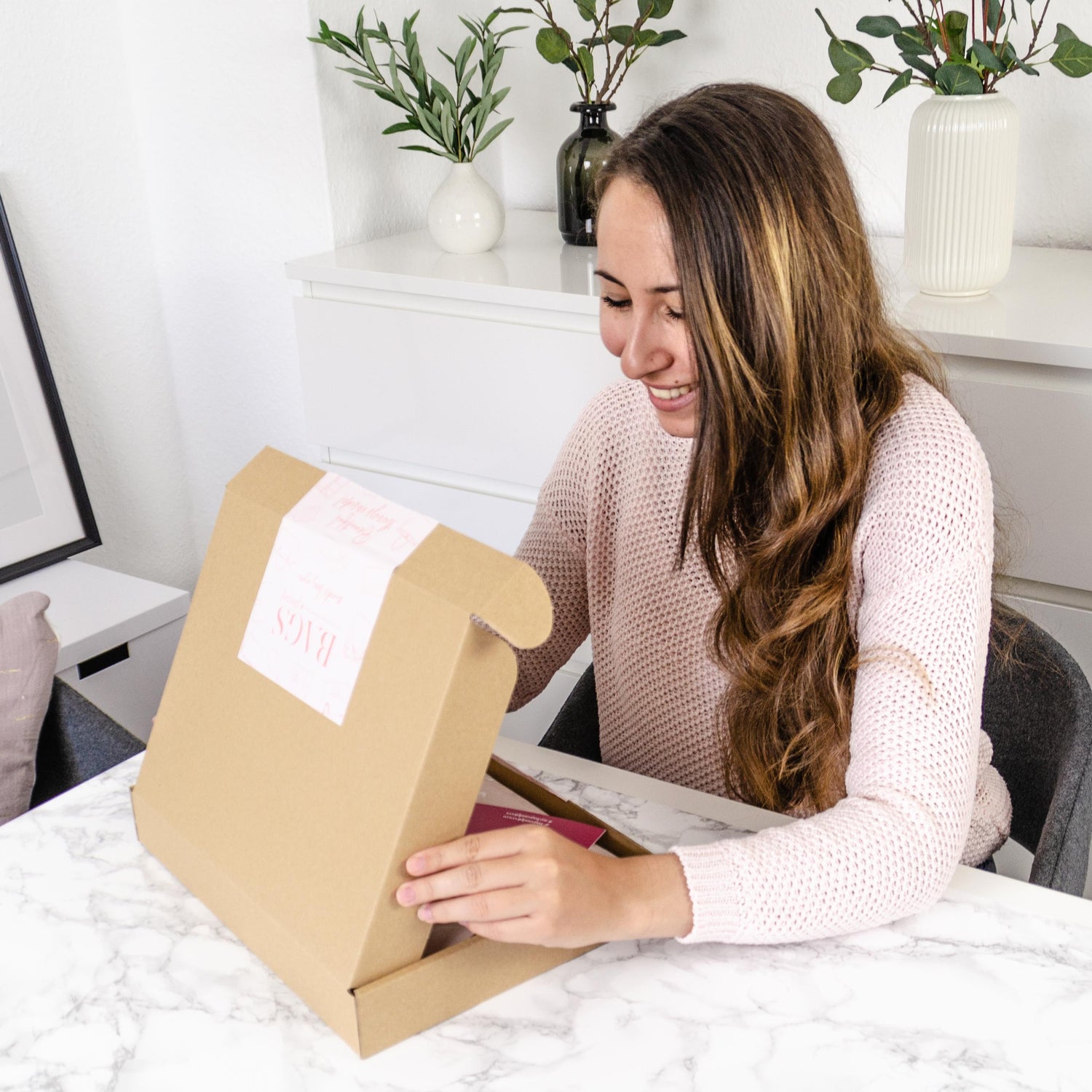 Step 4: Say hello to your BAGS & PIECES DIY box
It's unboxing time! Your box contains everything you need to create your unique leather item. Among other things: leather and lining parts, sewing thread, leather glue, edge color, tools and metal details as well as illustrated step-by-step instructions for download.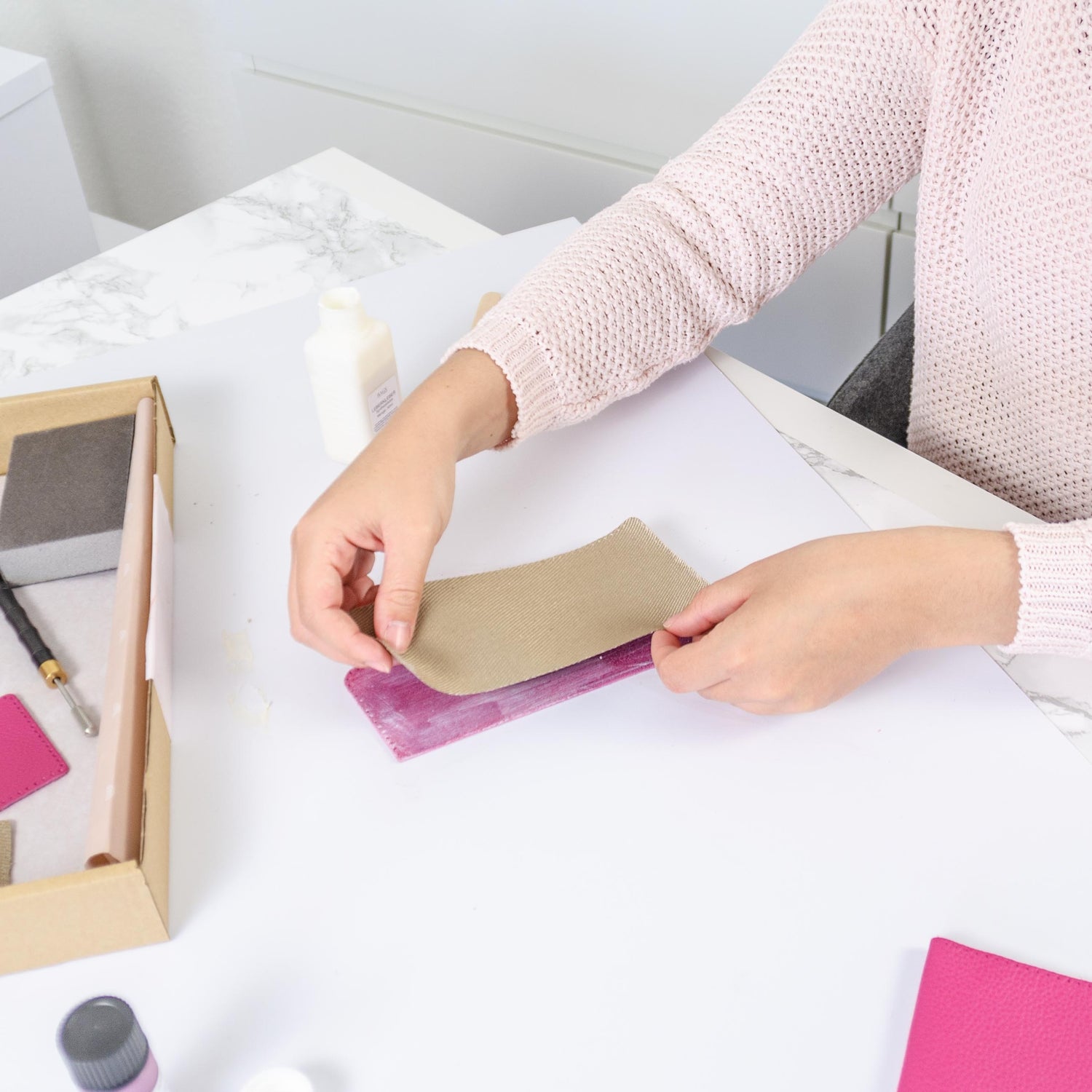 Step 5: Prepare the leather parts
Preparation is also everything with your new leather accessory, but with BAGS & PIECES it's not tricky, it's super easy! Depending on the accessory, the lining and leather are first glued together, some edges are given an edge color and metal details are attached. We've packed the box for you with a brush, leather glue and everything else you need to prepare the leather parts.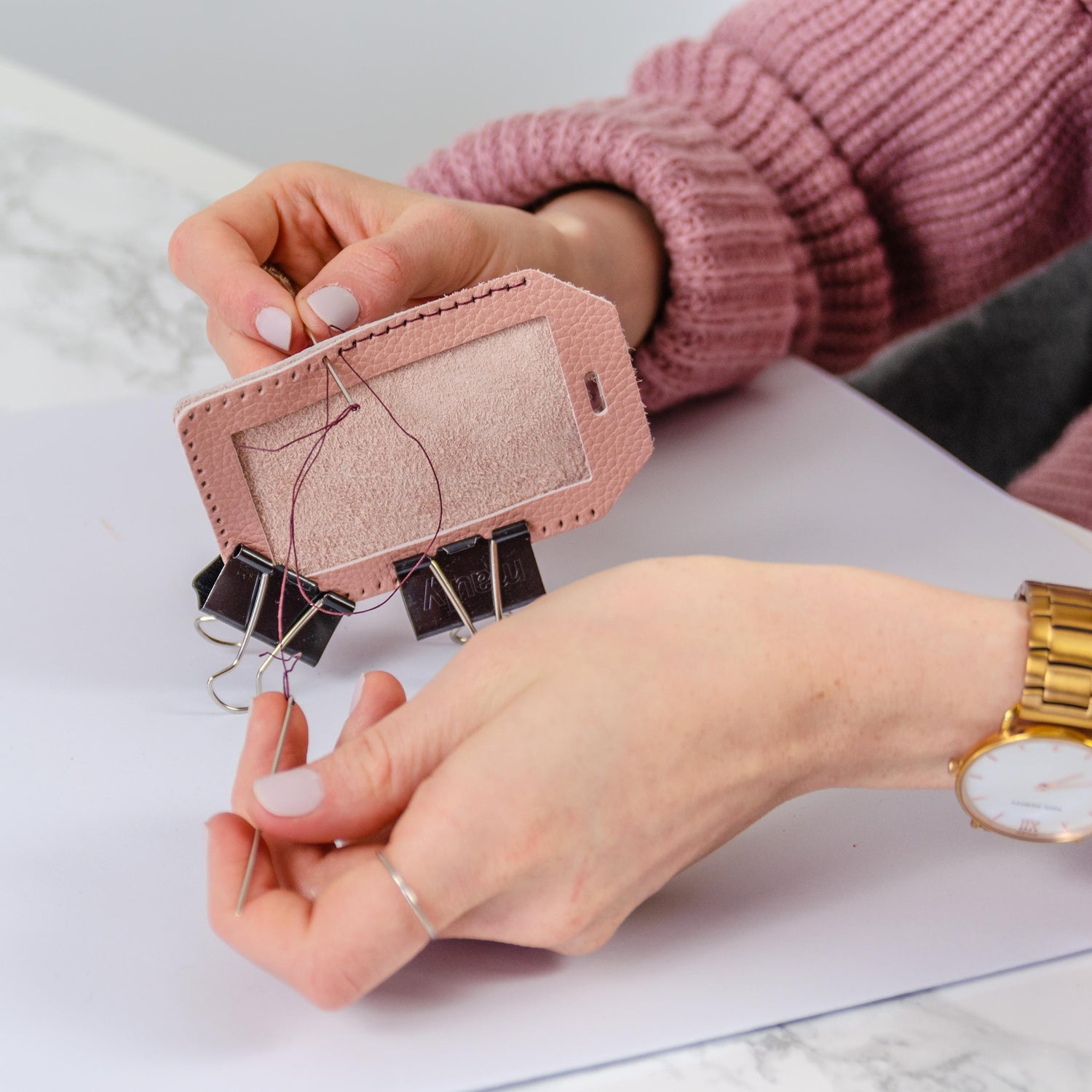 Step 6: Sew everything together
With the traditional saddle stitch, you sew your leather accessory together by hand, which guarantees a high-quality and durable result. You don't have to pre-drill the leather parts, we'll do that for you. All leather parts come to you cut and prepared so that you only have to put them together.
In the meantime, make yourself comfortable and listen to a playlist or a podcast, because now real manual work is the order of the day!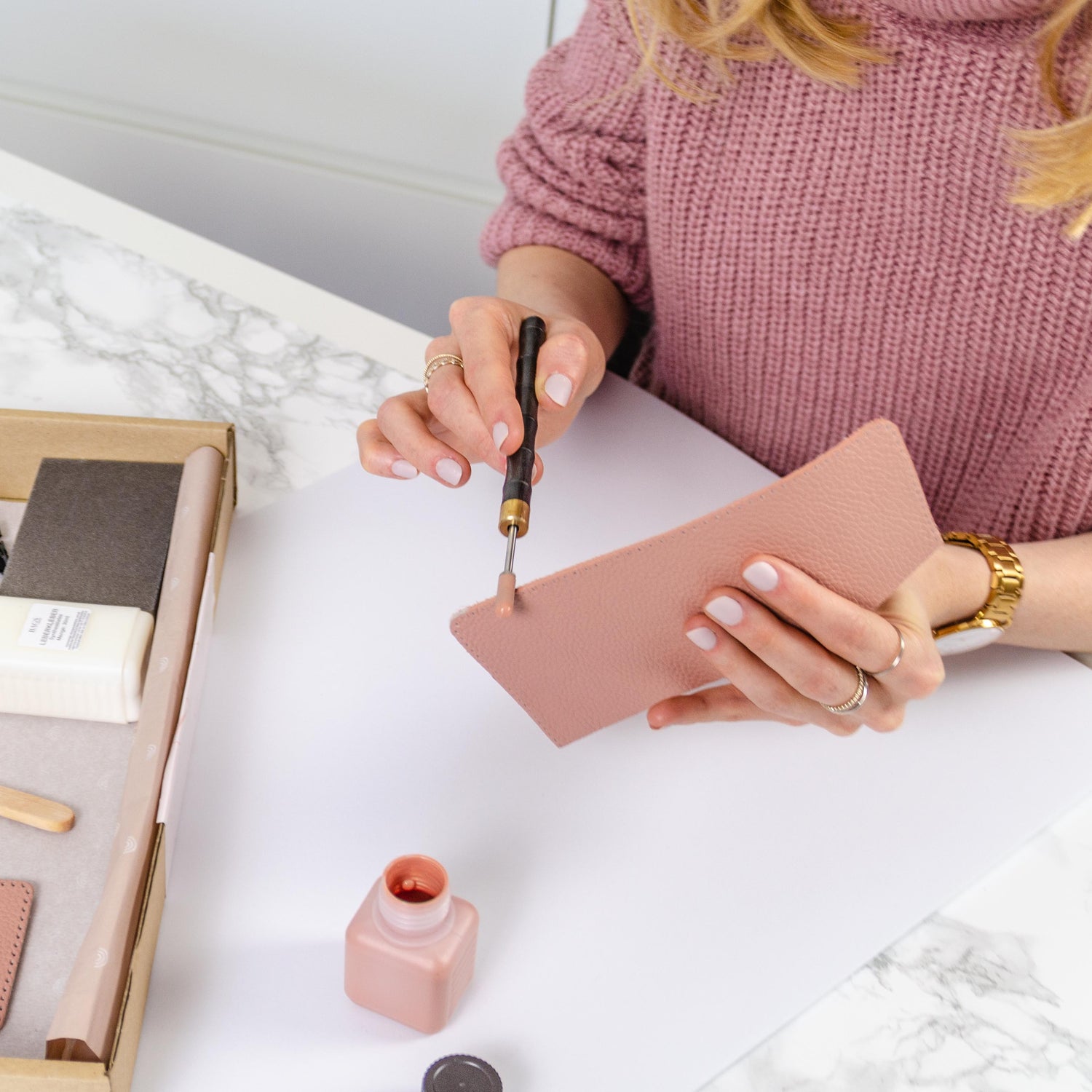 Step 7: Process the edges
You seal the open leather edges with edge paint, giving your leather accessory a professional finish and protecting it from moisture. The color is applied in several layers, which ensures more durability. Applicator and color are of course included in your BAGS & PIECES DIY box.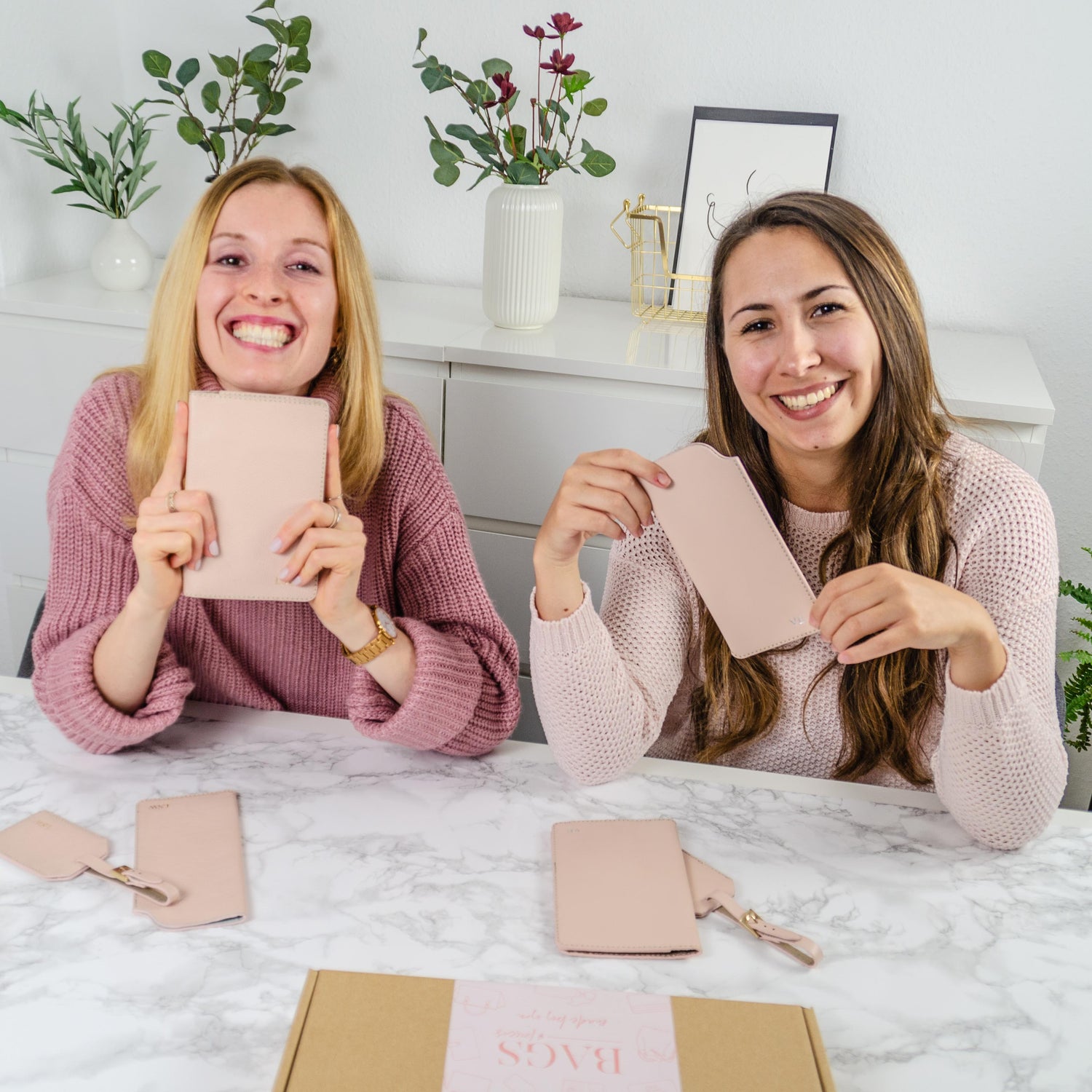 Step 8: Your finished leather accessory - made by you!
You managed! Your individual leather accessory, handmade by you, is finished - and ready to be carried out or given away.
Share your unique piece with the hashtag #mybagsandpieces with us on Instagram and inspire other DIY enthusiasts and fashion fans to get creative!
Follow us on Instagram