Regular price
Sale price
$5.00 USD
Unit price
per
Sale
Sold out
Our self-designed textile labels can be easily sewn in and convey a wide variety of messages very discreetly, you will receive 5 labels of your choice:
IF*CKN MADE IT.
LOUIS WHO?
A little cheeky and rebellious, but very justified for the badass parts you've already managed!
DAMAGE
HELLO, HELLO.
Real BAGS & PIECES connoisseurs will recognize these two expressions immediately
Easy peasy lemon squeezey.
As cool and casual as you say, this label says: "I simply made the hot part with my left hand".
Handmade ... like really, with hands.
We often say something is handmade, but it is "only" self-made. Your leather accessories are really HAND-made - really, with your own hands. How crazy is that?!
made with love Just kidding, my hands are dying.
This textile label shows both sides of your self-sewn leather bag - made by you with a lot of love, but also sometimes a bit more demanding for your hands (we only say: "Near of horror"). We like to take it with humor and keep reminding ourselves that real craftsmanship is no picnic.
This took forever... but I love it.
Good things take time, so do your homemade leather accessories, and we love every single one of them.
Nothing to see here.
Who of us hasn't experienced this, a small, ugly mishap on a piece that we made ourselves with a lot of love and effort ... Just take it with humor, because we don't make mistakes, it's all purely on purpose!
I didn't buy this.
With this label, the question "Where did you buy this great accessory from?" becomes unnecessary in the future. and you can show off your skills.
View full details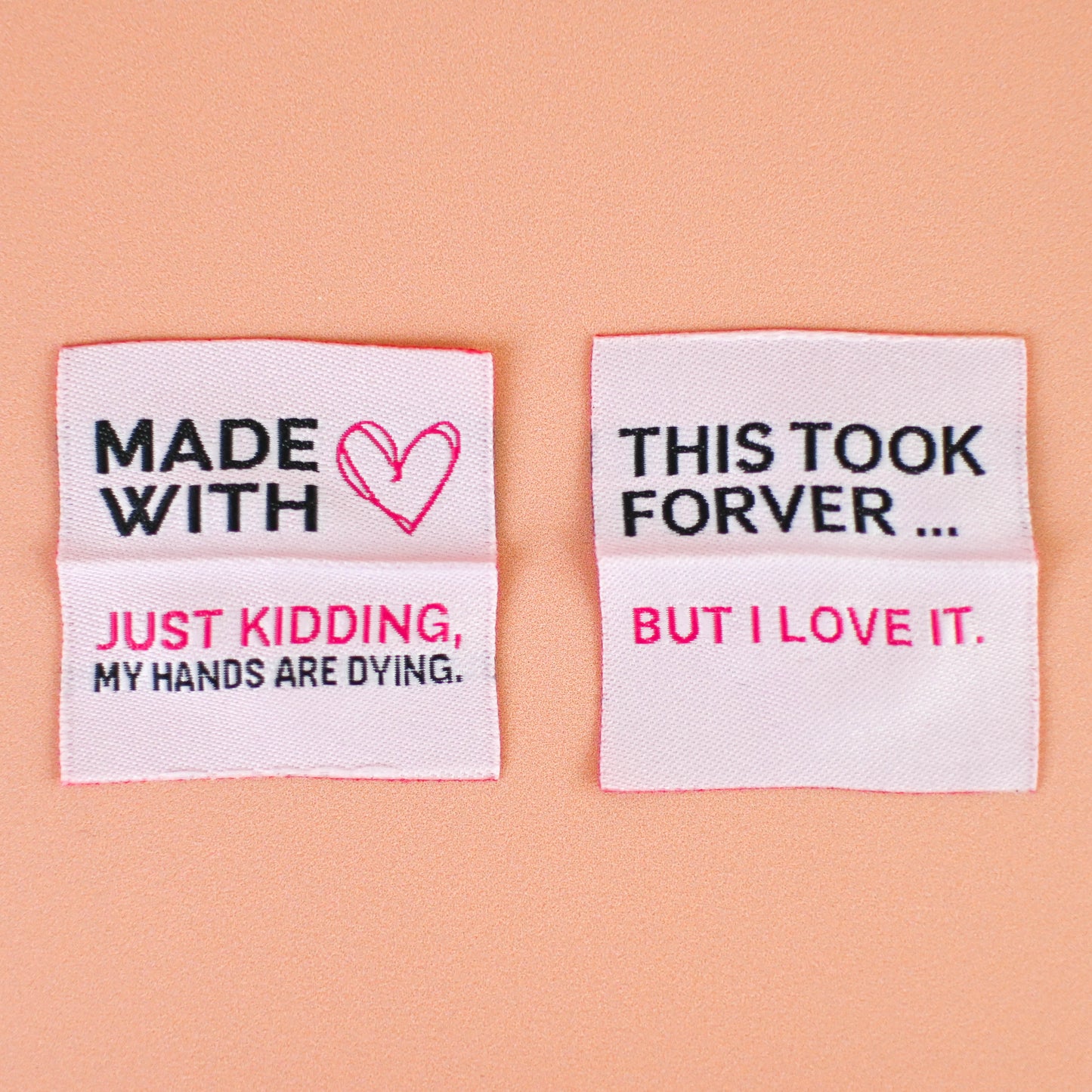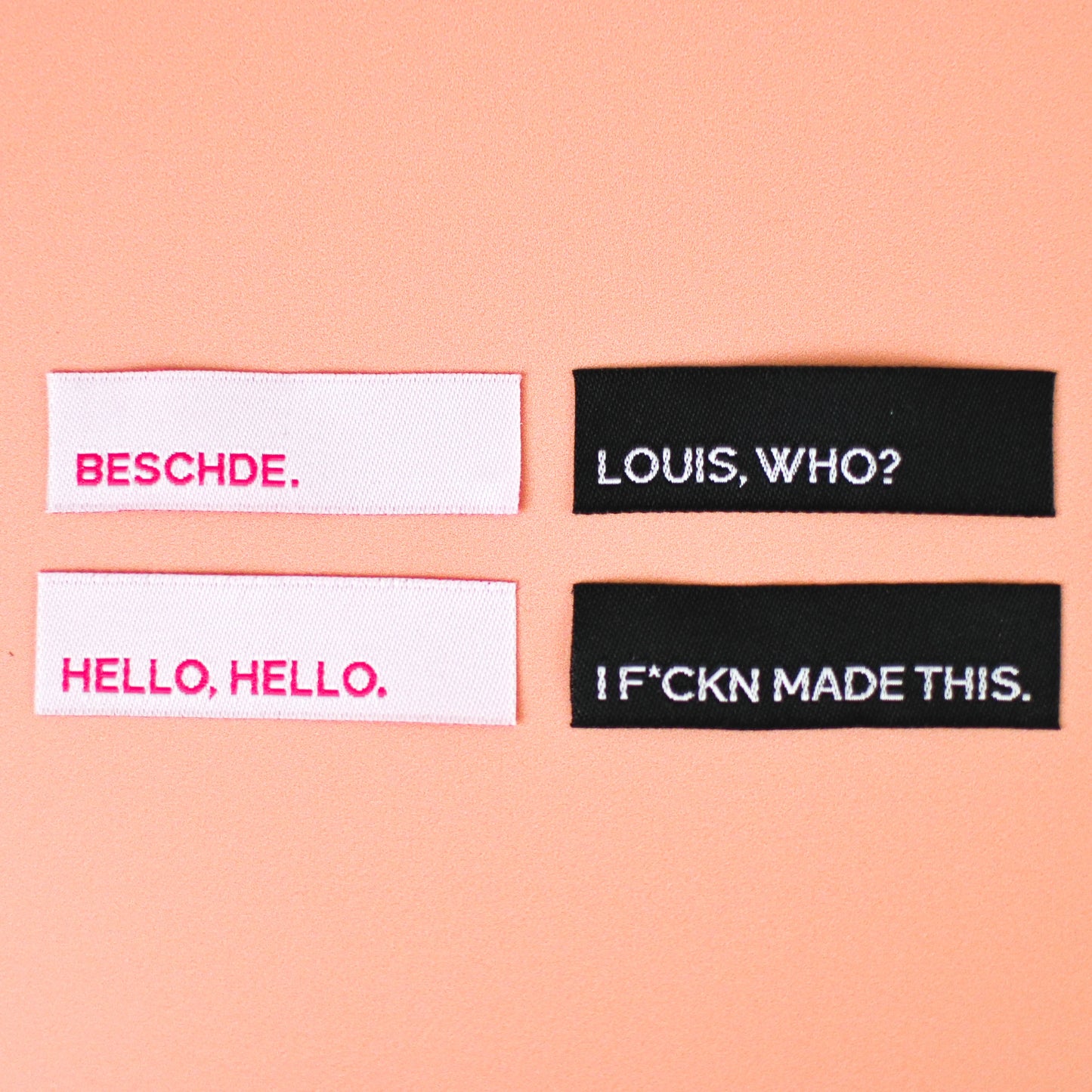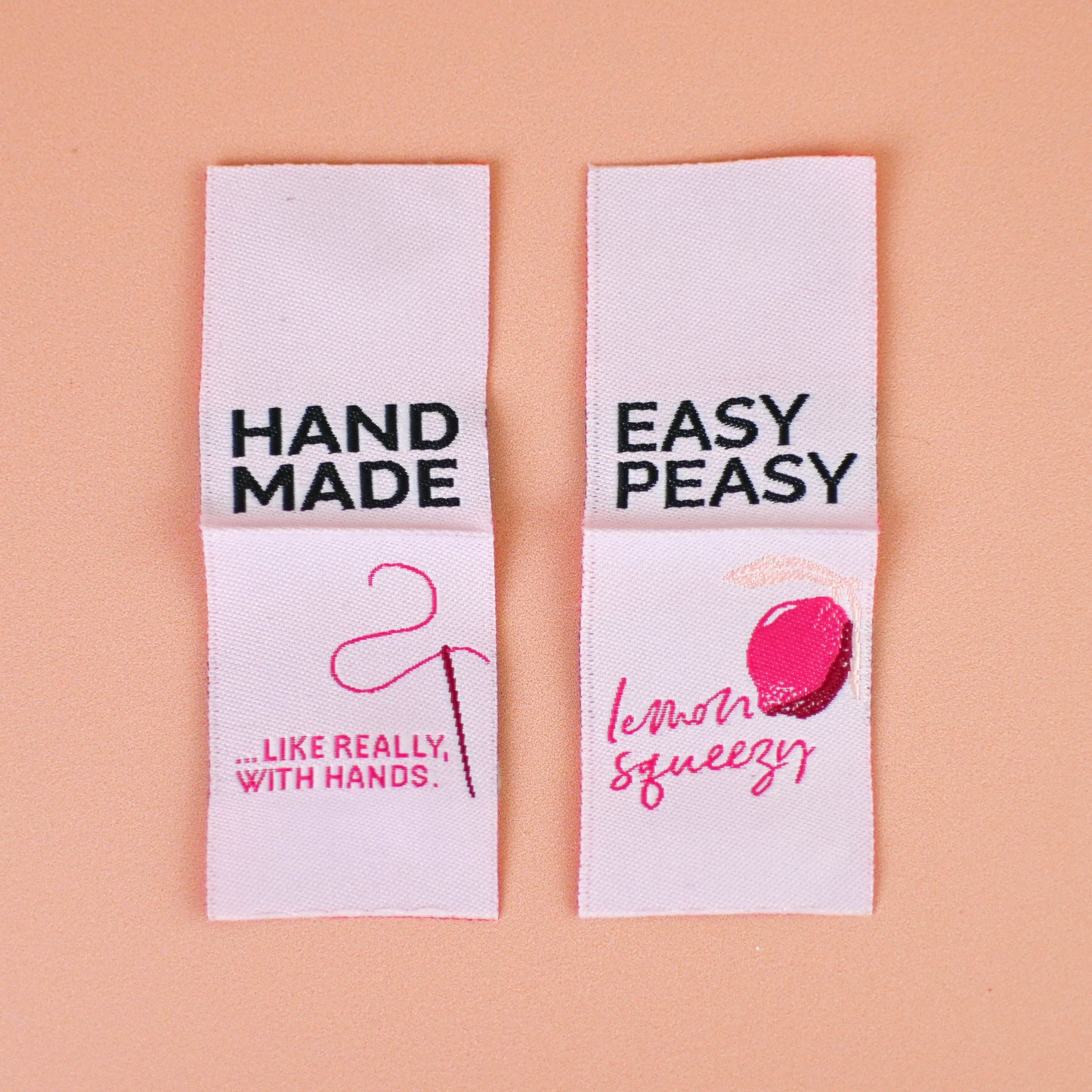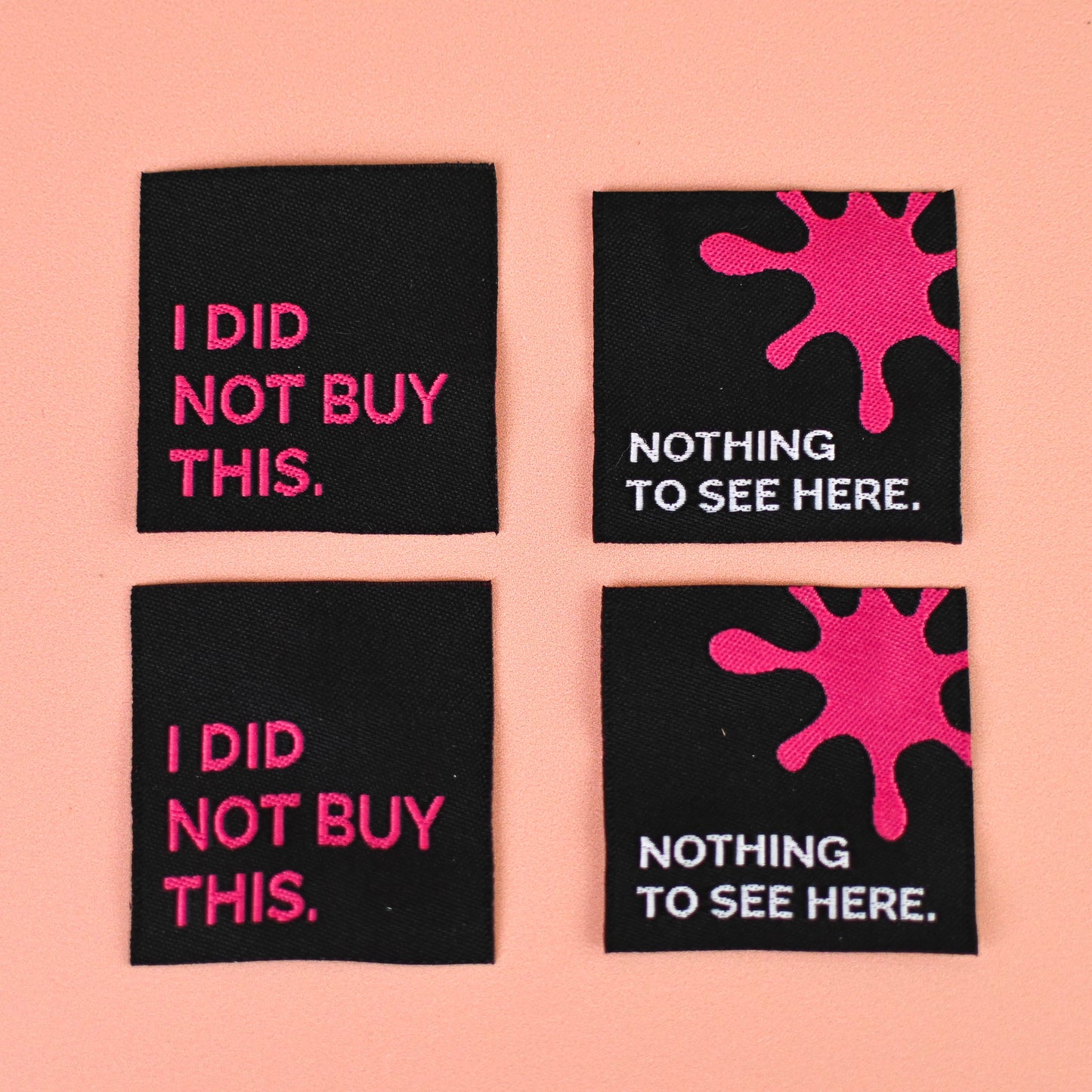 We have pretty much everything you need for your own DIY project
Whether it's glue, edge paint, thread, metal parts, brushes, sanding sponges, zippers - in our individual parts shop you can order everything individually that you already know from our DIY boxes. Have fun getting creative!